Directory
About YonkersKids.com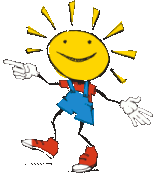 The City of Yonkers, New York, located on the majestic Hudson River, is the fourth largest city in the State of New York and the largest city in Westchester County. Yonkers is known as a Rivertown on the 315 mile long Hudson River. But locals will tell you that one of its best kept secrets for kids entertainment, offering top notch Parks & Recreation, Art Features & a Museum, Music at events like Riverfest, Theater & Festivals, and Film are unique to Yonkers. Yonkers offers visitors the best of all worlds. From its major shopping district along Central Park Avenue to the peace and tranquility of the Lenoir Nature Preserve, Yonkers has something for everyone.
Highlights include: Beczak Environmental Education Center, Dunwoodie Golf Course, Hudson River Museum, Legoland Discovery Center, Lenoir Preserve, Old Croton Trailway State Historic Park, Philipse Manor Hall State Historic Site, Science Barge, Sculpture Meadow on the Hudson, Sprain Ridge Park, reopening Summer 2017, Tibbetts Brook Park, and Untermyer Park.
You can kayak and boat on the Hudson River or walk along the riverfront esplanade, soak up the sun at Untermyer Gardens, enjoy dozens of City parks or play at the 161-acre Tibbetts Brook Park, golf at two courses, enjoy acres of biking on Bike Sundays, or hiking and walking trails, or hop on a Metro North train to take in the other local sights. Either way, you'll find many of family activities that you're sure to enjoy.
Article written by Angela Porcelli
www.Yonkers.MacaroniKid.com